Arden, the master-planned community in western Palm Beach County, adjacent to Wellington, is the first of its kind in South Florida. What makes Arden so compelling? A unique combination of healthy living, engagement, design, connectivity and stewardship makes Arden a holistic experience, catering to all your senses. You'll have the opportunity to see, and feel, for yourself at the Arden Grand Opening on Saturday, March 9, 11:00 a.m. to 2:00 p.m. I would be happy to arrange for your visit at the Grand Opening, or any time that would be convenient.
As a realtor with 25+ years of experience in Palm Beach and Broward Counties, I have seen many beautiful properties, but none as unique and special as Arden. So much so, that I now live at Arden! Let me share with you just some of the features that make the Arden lifestyle so exceptional.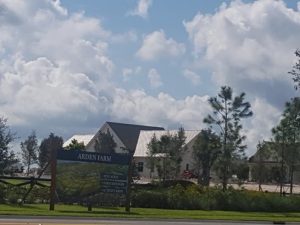 You're no doubt familiar with "farm-to-table". Now there's no need to go to a restaurant or farmers' market for the experience…it's right out your own backdoor at the five-acre community Arden farm, bringing you flowers, vegetables and herbs all year long. This is the core of the agrihood concept, but just one of the elements Arden provides to enable its residents to pursue a healthy lifestyle.
When you move to Arden, you can keep moving, thanks to our wide array of amenities.  There are miles of well-marked biking and walking trails that encircle Arden Lake, wind through each neighborhood in the development, and give every resident access to nature just a few steps from their front door.
And don't ignore the world-class fitness center at the 9,900-square-foot community clubhouse, the epicenter of Arden.  And then there's the Har-tru tennis courts and lakes for kayaking and fishing. Did I mention the two-level, resort-style pool?  I think you get the idea…Arden has everything you need to keep moving!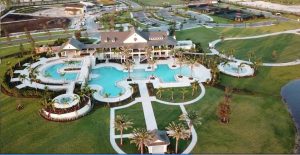 But don't get the wrong impression: Arden may offer the advantages of rural living (after all, we're adjacent to a wildlife refuge) but you will be minutes from all the conveniences and necessities of modern life: restaurants, shopping, airport, hospitals, museums, schools, cinemas; everything is close to Arden. After all we're in Palm Beach County, and not to brag, but our schools are A-rated!
Let's not forget the Design factor at Arden (that's Design with an intentional capital D). We have four incredible builders, offering a wide range of homes with the architecture and aesthetic to please any taste, style and budget: Kennedy Homes, Lennar, Kenco Communities and Ryan Homes.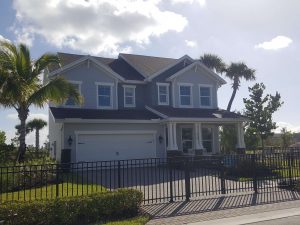 These Arden builders will help you find your inspiration, resulting in a home that you and your family will enjoy for years to come. I can showcase all our builders and create an individualized experience for you when you visit Arden.
Your peace of mind will be assured at Arden: we are a 24-hour-guard/gated community.
I could go on about Arden and its many and varied attributes, but I'd rather show you. I believe Arden is master-planning at its finest, and I think you will agree. Contact me today; you can reach me by email at YourArdenRealtor@gmail.com, by phone at +1 (954) 914-4966, or through my website.  Let me show you why I live here and love it.  You will, too!